60w/90w/120w outdoor waterproof high-brightness Solar Street Light with 12V/24V full capacity battery, MPPT Monocrystalline Silicon Solar Panel,
suitable for 5m 6m 8m 10m high pole, can also be installed on the wall.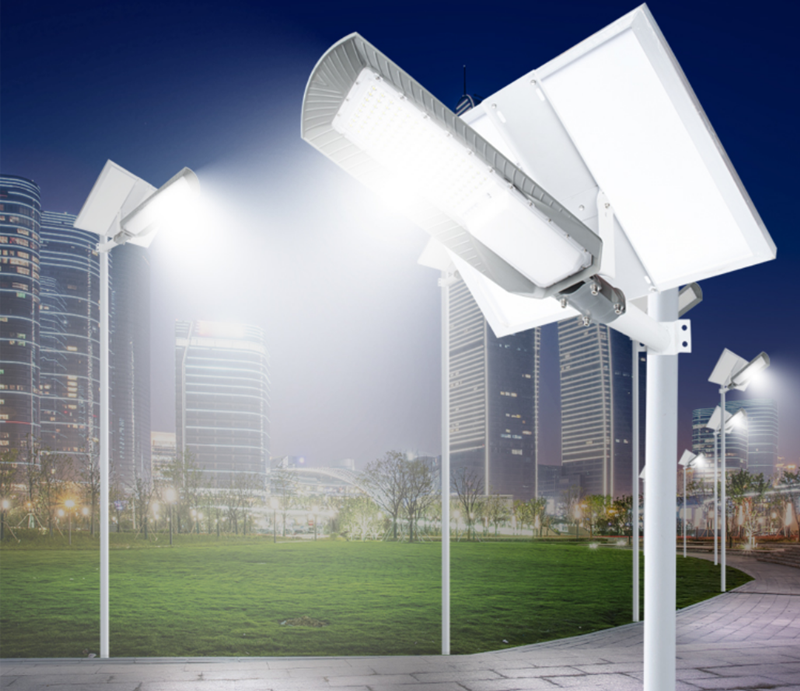 Introduction of solar street light:
1. Easy installation: When solar street lights are installed, there is no need to install complicated circuits, just make a cement base, make a battery pit,
and fix it with galvanized bolts.
2. Low investment capital: Solar street lights are one-time investment and long-term benefits. Because of the simple wiring, no maintenance costs or
expensive electricity bills are incurred.
3. Good safety performance: Solar street light adopts 12-24V low voltage, stable voltage, reliable operation, and no hidden safety hazards. It is an ideal
product for ecological communities and road administration departments.
4. Energy saving and environmental protection: Solar energy is used to provide electric energy, which is inexhaustible and inexhaustible. No pollution,
no noise, no radiation.
5. Long life: The life of solar lamps is much longer than that of ordinary electric lamps, such as the main components of solar lamps-the service life of
Solar Battery components is 25 years; the average life of super bright LEDs is more than 50,000 hours ; The service life of the solar battery is 2-5 years
below 38AH; 3-7 years for 38-150AH.
Model No.

JM-60W

JM-90W

JM-120W

Battery

12V 30Ah

12V 55Ah

24V 75Ah

Light Source

60SMD3030

90SMD3030

120SMD3030

Charging Time

12 hours

12 hours

12 hours

Lamp Material

ADC12 aluminum + PC

Water Proof

IP65

IP65

IP65

Soalr Panel

18V 40W

12V 70W

36V 120W

Light Size

512x200x70mm

550x222x70mm

610x250x70mm
Product warranty for five years。
LED solar street light application
Mainly suitable for lighting and lighting in urban roads, residential squares, industrial parks, tourist attractions, parks and green belts, etc.