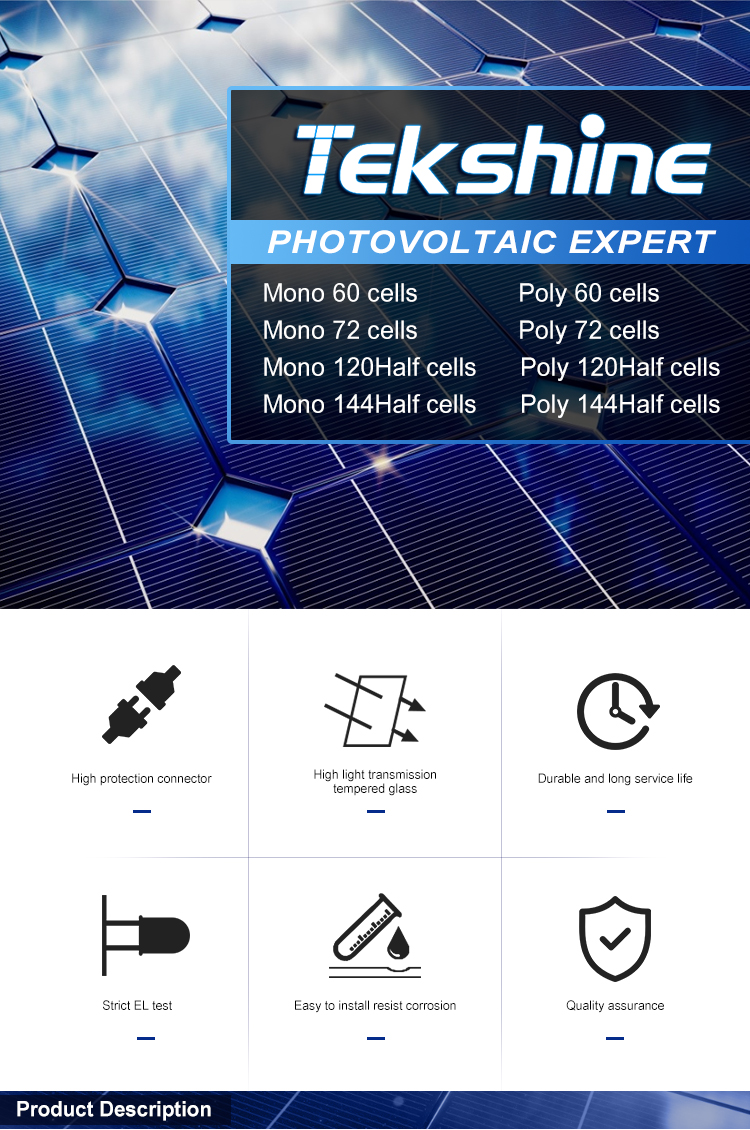 China manufacturer  best solar panels, poly panels,mono panels,customized panels,solar cells,Solar Inverter.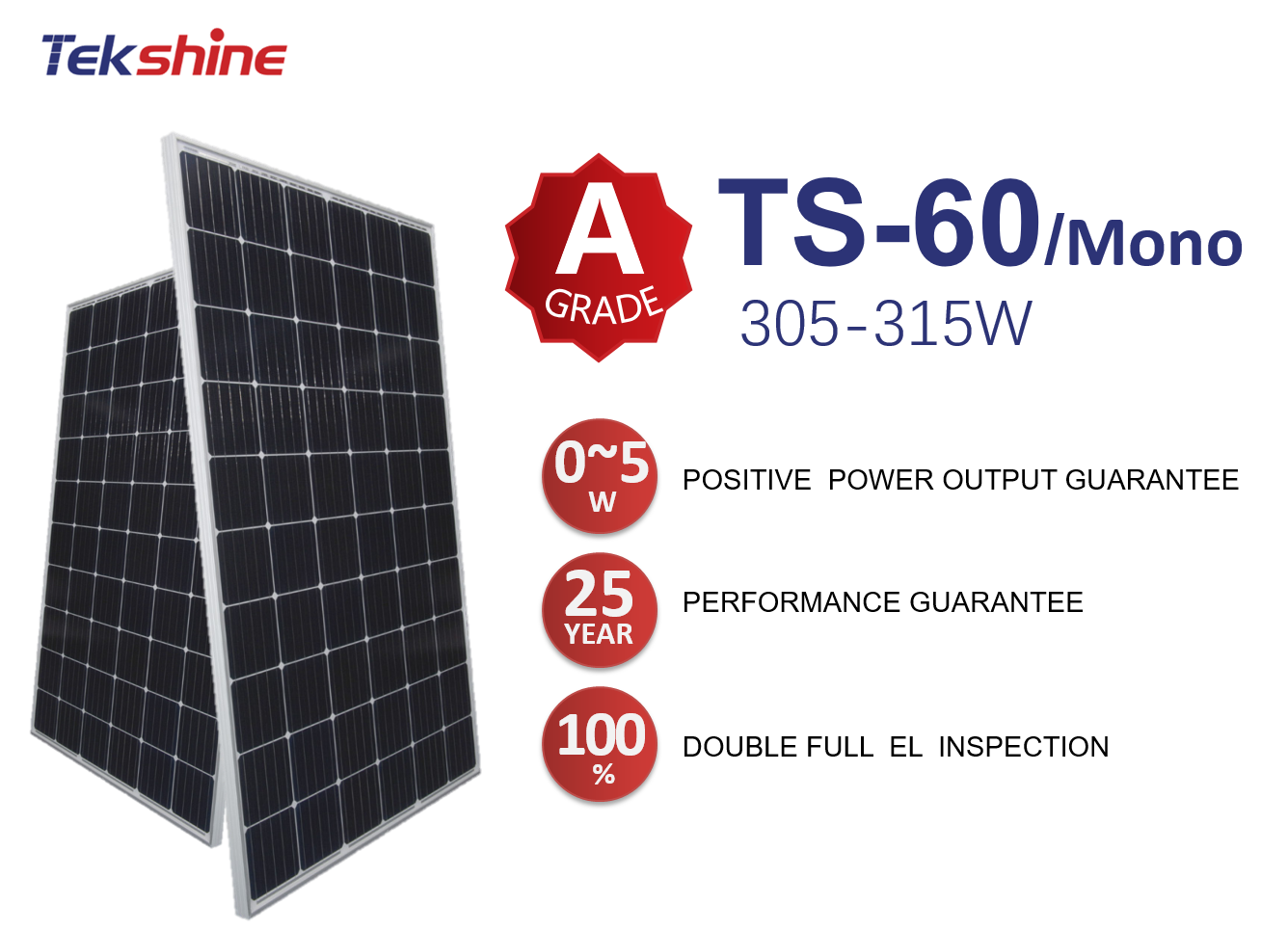 Moduel
TS-60-305M
TS-60-310M
TS-60-315M
Maximum Power at STC (Pmax)
305W
310W
315W
Optimum Operating Voltage (Vmp)
32.8 V
33.1 V 
33.4 V
Optimum Operating Current (Imp)
9.30 A
9.37 A
9.43 A
Open Circuit Voltage(Voc)
39.8 V
40.2 V
40.6 V
Short Circuit Current(Isc)
9.80 A
9.87 A
9.92 A
Module Efficiency
18.60%
18.90%
19.20%
Operating Module Temperature
'-40 °C to +85 °C
Maximum System Voltage
1000/1500 V DC (IEC)
Maximum Series Fuse Rating
20 A
Power Tolerance
0~+5W
Standard Test Condition(STC)
lrradiance 1000 W/m 2 , module temperature 25 °C, AM=1.5;Tolerances of Pmax, Voc and Isc are all within +/- 5%.
Tekshine New Energy Engineering Co., Ltd. is a professional manufacturer and exporter that is concerned with the design, development and production of Solar Panel, specializes in manufacturing all types of solar panels and related products.  Our well-equipped facilities and excellent quality control throughout all stages of production enables us to satisfy customers' demand. Besides, we have received ISO9001 and CE satisfaction. All of our products are greatly appreciated in a variety of different markets throughout the world. Tekshine will initiate the second phase of our development strategy. Our company regards "reasonable prices, efficient production time and good after-sales service" as our tenet. We hope to cooperate with more customers for mutual development and benefits. We welcome potential buyers to contact us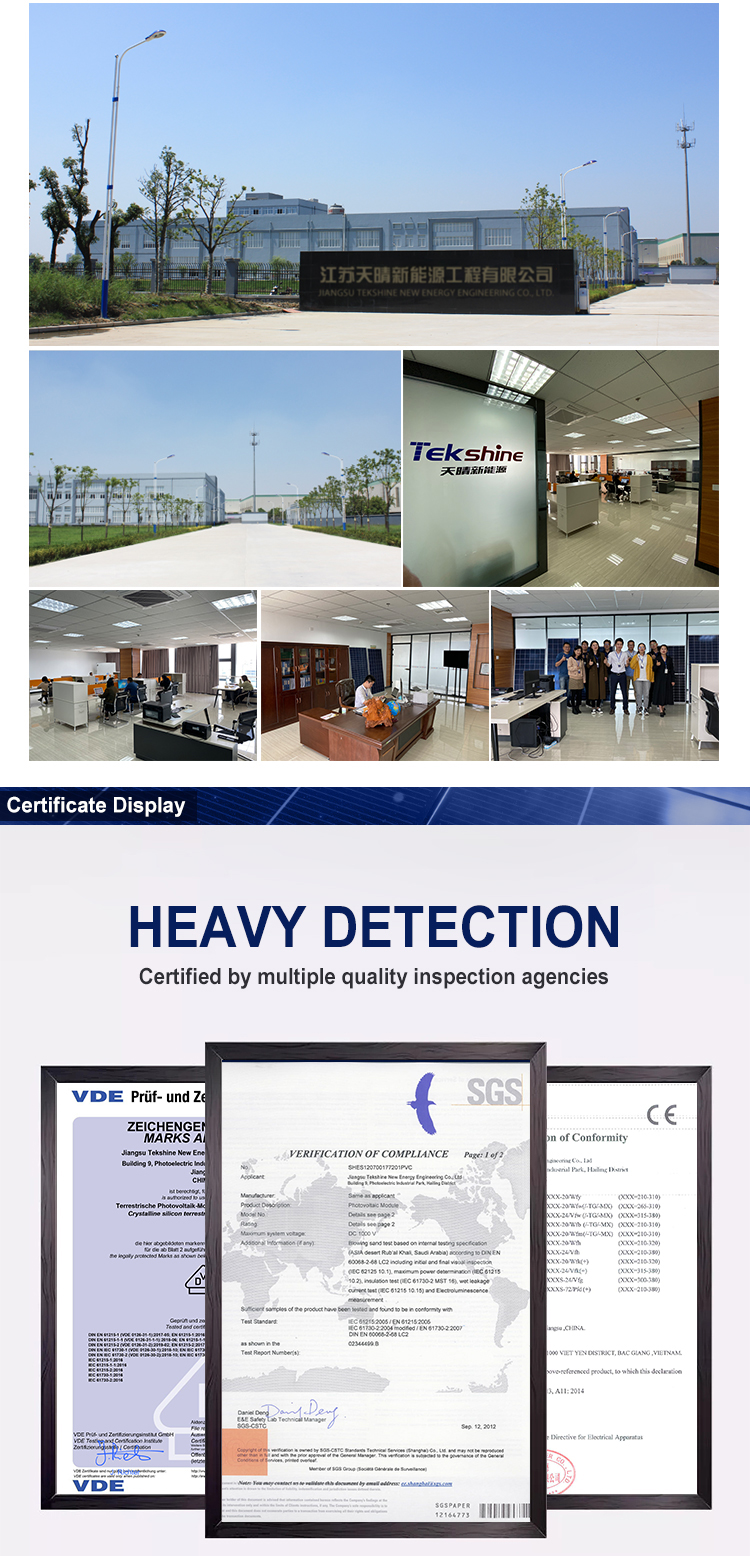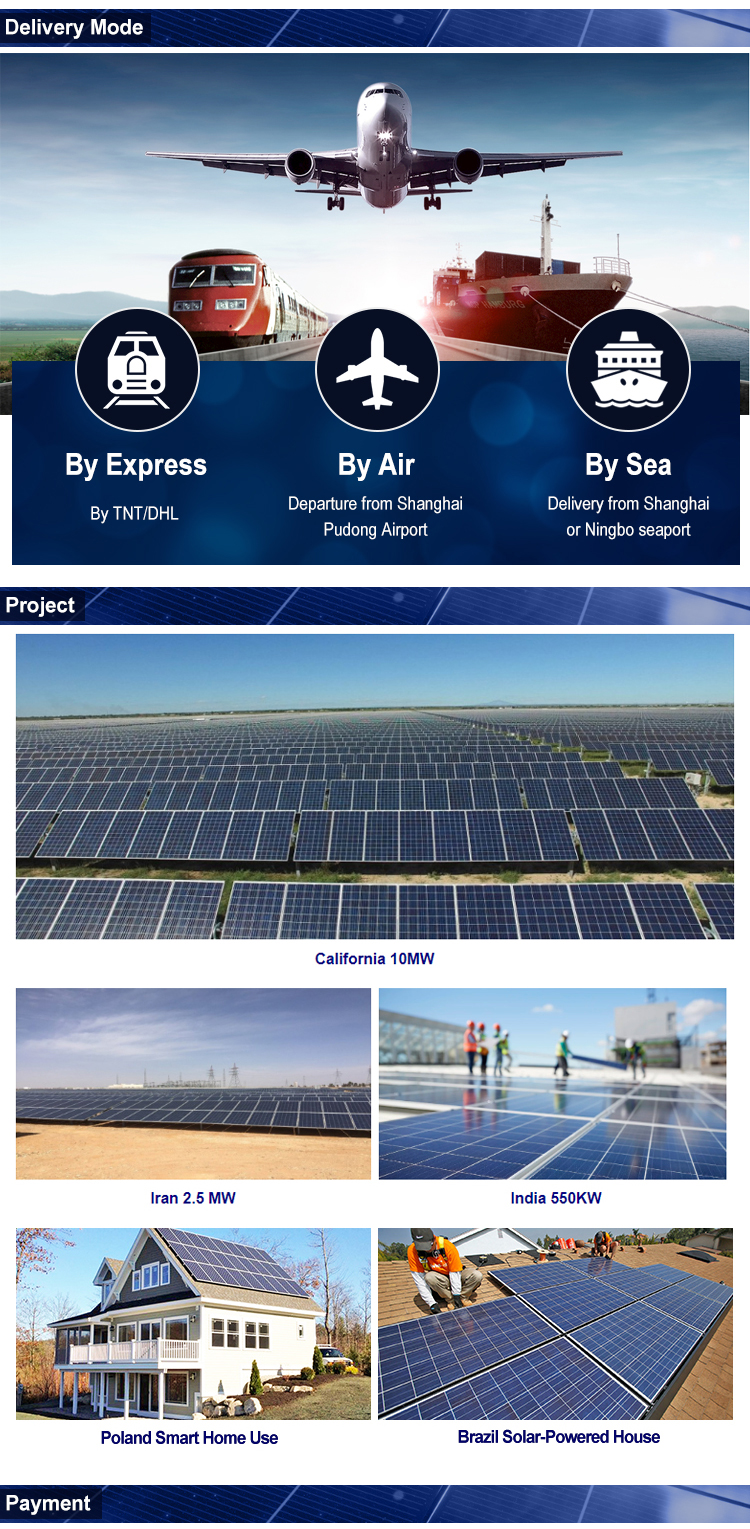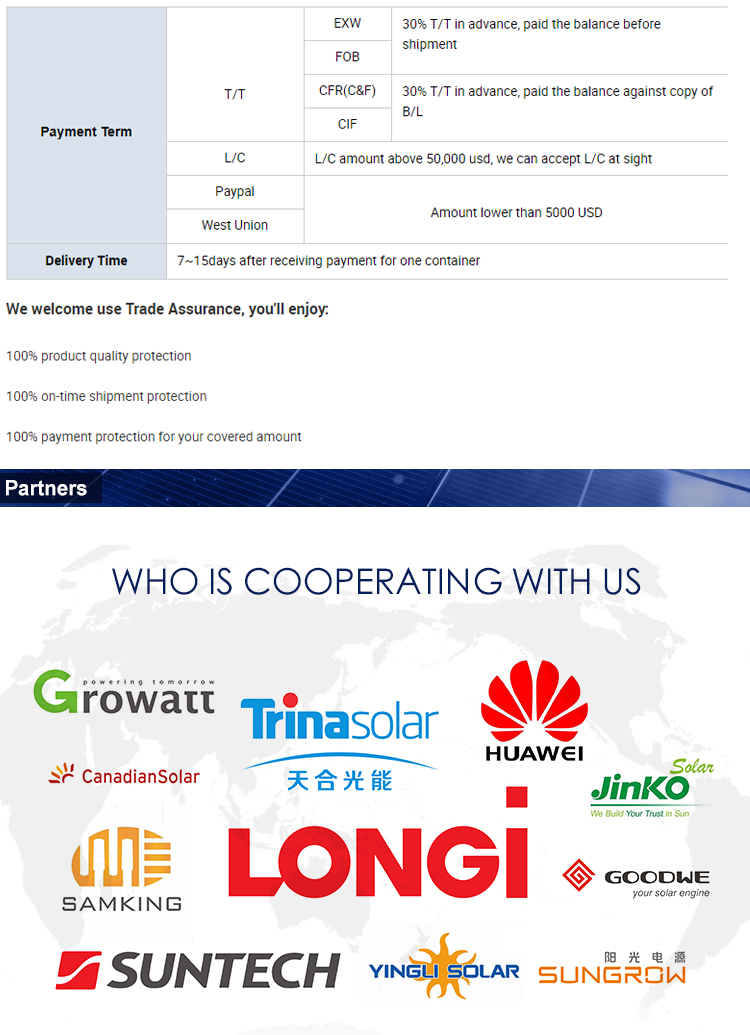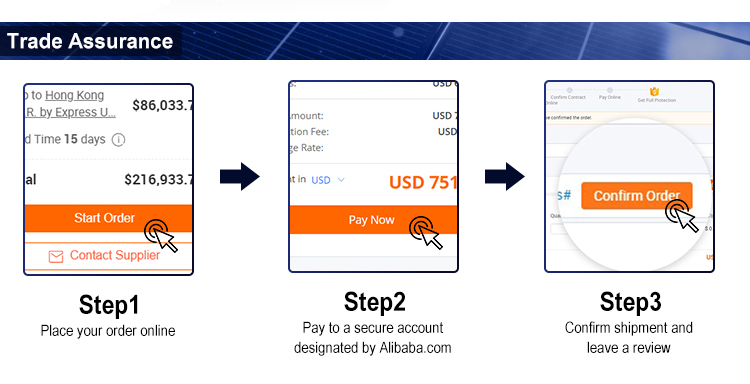 What is Trade Assurance?
- Your products are not shipped on time ?
- Your products do not meet the quality standards as per the order contract ?

Trade Assurance is a free service offered by Alibaba.com, designed to help build up trust between buyers and suppliers. It minimizes risk by guaranteeing money back in the event of a supplier failing to meet the terms of the order contract - including delivery delays, quality and quantity discrepancies or other processing problems.If dissatisfied with the order, you can apply for refund. If supplier agrees on your refund request, payment will be returned. If not, alibaba will step in to arbitrate.tekshine factory low price 60 cells polycrystalline 275watt 280watt 285watt solar panel set